"Scorebook is well done and fun. It looks great, especially as you begin adding photos ... Scorebook gets the official Board Games Weekly seal of approval."
- Dave Caolo, Board Games Weekly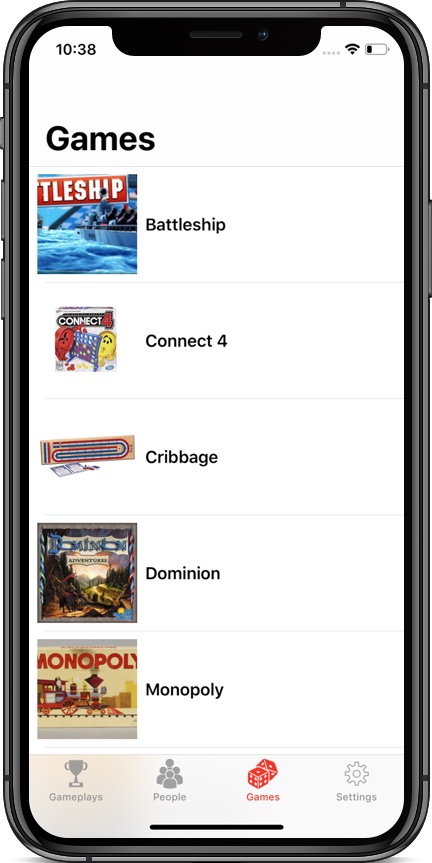 Play your games
With Scorebook, you play your own games. It's flexible enough to handle many different scoring types, too!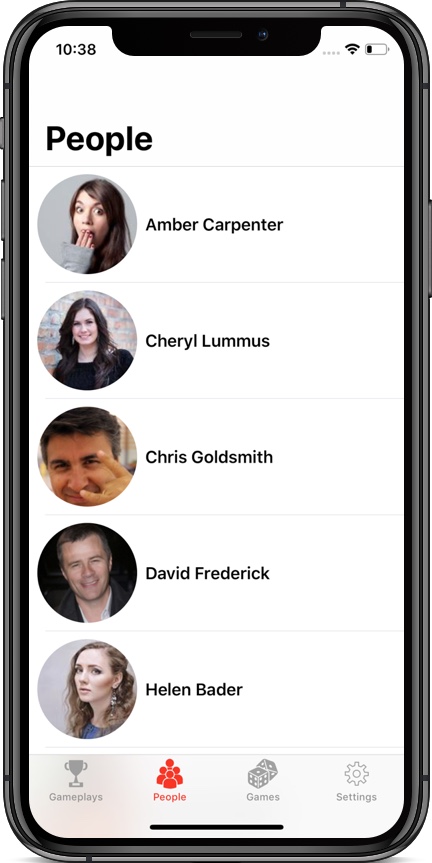 With your friends
Games are social things, and with Scorebook you can enter your friends, family, and gaming groups.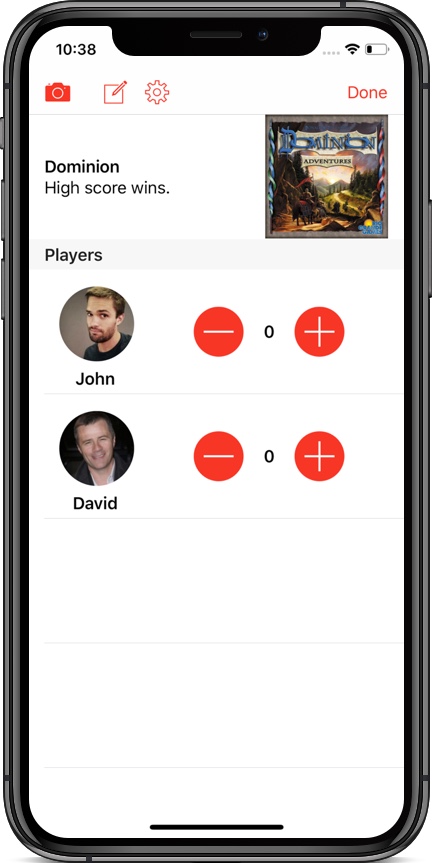 Keep score as you go
You can keep score as you play the game, adding pictures, notes, and location as you go. Never lose those precious memories.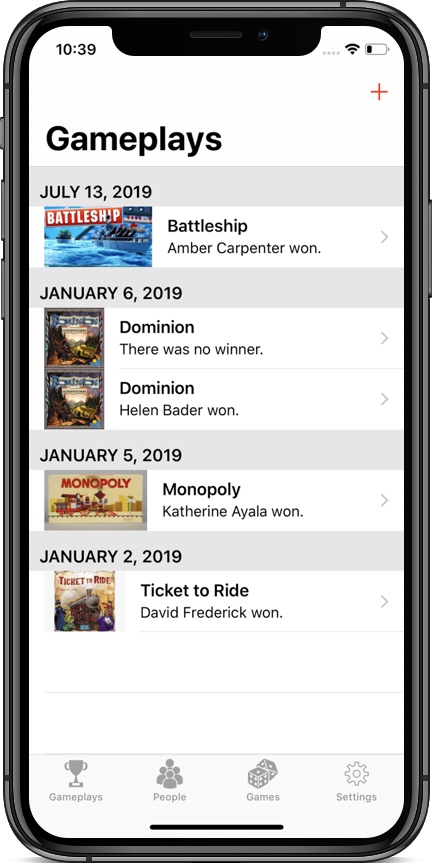 Remember your games
Whether it's the weekly game night with your friends, or the first time playing Sorry! with your kids, Scorebook will be there to preserve your gaming history.